The Design Summit Workshop, a unique creative process for better and faster building design solutions
Our exclusive Design Summit Workshop provides a process for collective visual brainstorming between Crosspointe Architects and the designated church leadership team. This architectural building design process involves real building users (church people) and is guided by our lead church architect. As a bonus, this collaborative process not only improves the design but saves many months of time and a substantial amount of money.
questions about a custom design? click here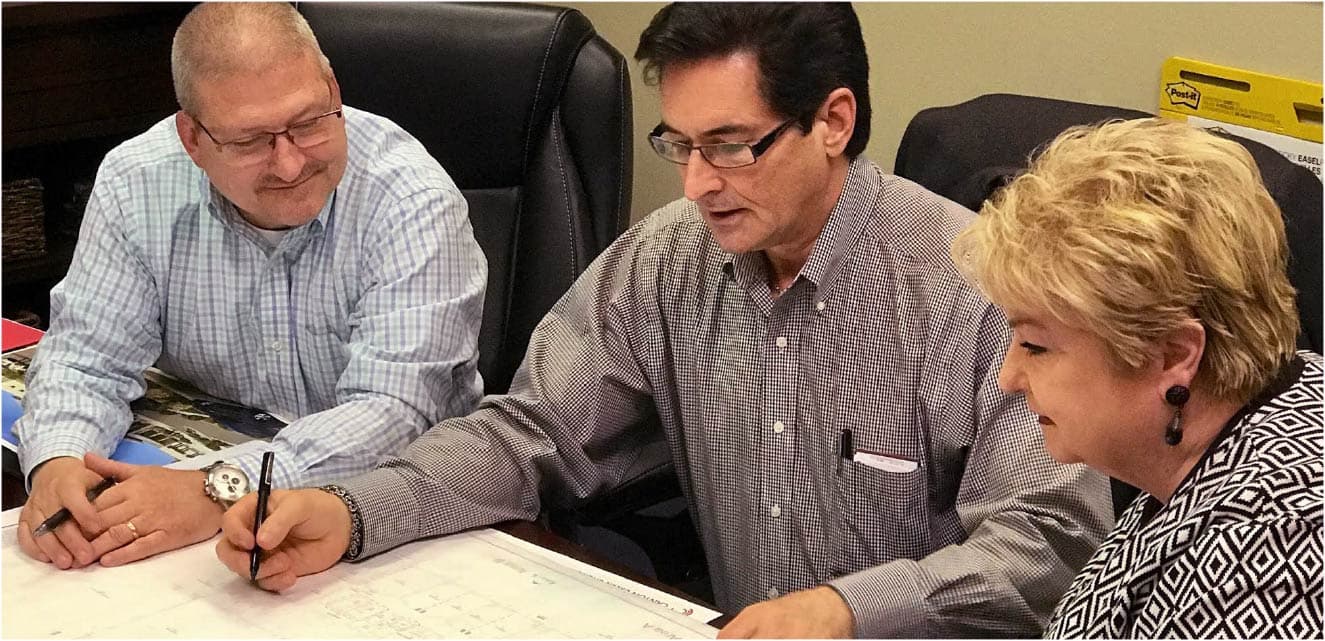 The Design Summit Process
One
Steve and Becca Upham come to your church location for several days.
Two
Your leadership team is gathered and ready for action.
Three
You start with one of the designs from the catalog or our website and make all the changes you want. We bring a lot of big tracing paper. If you desire a custom design we simply start with a blank sheet of paper.
Four
It takes two-three sessions to do it all. The first session will be about 3-4 hours. In these sessions, you talk and Steve draws your ideas on big paper. Steve also show you some ideas he has just for your building.
Five
By the end of the first session, everyone is loving the collaborative nature of the sessions. All the ideas have been tried and everyone feels good about the emerging design.
Six
In between the sessions, Steve takes all the design decisions and sketches from each meeting and makes them into one cohesive drawing so you can see a full result at the next meeting. Then you make the refinements to the design off this newly created drawing.
Seven
At the end of all the Design Summit sessions, the team is enthusiastic about your church's vision for the future and is vested in making it a reality.
Eight
In about three weeks, you will receive 24 x 36 posters via overnight delivery of: a professional presentation floor plan of all floors, professional artist's rendering of the front of the building, professional presentation site plan locating your building on your property, parking, driveways, etc., and fly around animation of your new building. These are all tools you need to get your people excited about moving forward.
Every Church that has had a Design Summit with us loved the process, loved the results and would do it over again in a heartbeat.
CALL US AND RESERVE YOUR DATES TODAY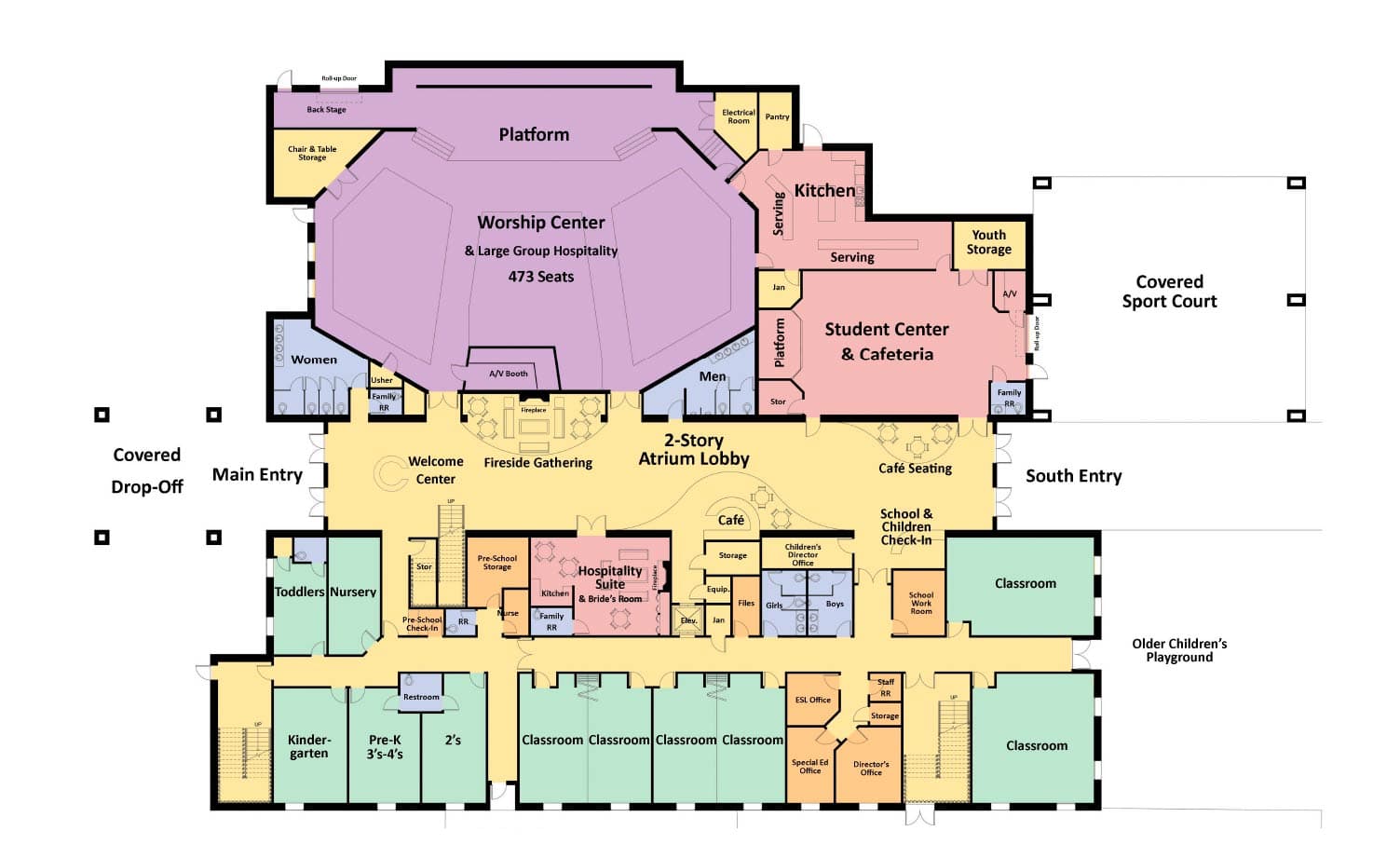 Our experience with Steve after the Design Summit continued to impress us. Steve was attentive to our needs and he often went the extra mile.
— Rev. Paul McCart, Pastor