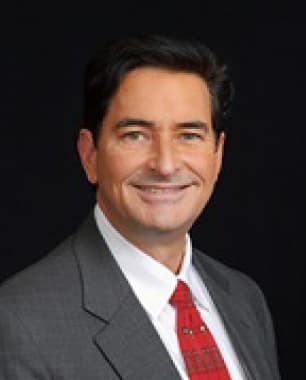 Steven K. Upham, M. Arch., NCARB
President
Master of Architecture, University of Texas at Austin
Bachelor of Environmental Design (Architecture), Texas A&M University

Licensed architect in Texas and Washington and able to be licensed in all other states and Canada
Steven Upham is the Principal and Chief Design Architect as well as Co-Founder of Crosspointe Architects in 1992. His expertise includes being a Lead Designer, Space Planning, Conceptual Design and Design Summits. Steve is the developer of Crosspointe's "Design Summit Workshop" format for churches, which is a unique design process. Steve is a registered architect (Texas #13175) and is NCARB certified. He has over 25 years of experience with architectural plans and designed over 275 churches.
Steve has a passion for international ministry and has been active in church leadership and short-term mission work in Brazil, Mexico, Germany, Czech Republic, Ireland, Northern Ireland, Demark and South Korea.
He is also fluent in Spanish and Portuguese which he uses for Crosspointe's Spanish-speaking and Portuguese-speaking clients.
Becca B. Upham, M. Ed.
Vice President
Master of Education in Educational Psychology, Texas A&M University, College Station
Bachelor of Science, Southern Nazarene University

Graduate Studies in Interior Design, University of Texas at Austin
Becca Upham is the Vice President and Co-Founder of Crosspointe Architects since the company was founded in 1992. Becca is Head of Interior Design and is also a church building designer. Church growth is a strong field of interest for her and she often consults with churches on their church growth issues. She has worked with over 150 Churches. Becca has over 25 years of experience on Church Pastoral Staffs including Church Leadership Team and Minister of Music and Special Events Pastor. Becca has also helped implement several church plants throughout her ministry career.
Becca has a passion for music and has over 30 years of experience in directing church choirs, including an independent contemporary Christian choir that toured multiple times in Europe and Asia as well as in the US.
Becca has been involved in ministry her entire life as she was raised on the mission field in Japan and Korea where her mother and father worked as missionaries. Becca has completed multiple short-term missions in Germany, Denmark, Czech Republic, Ireland, Northern Ireland, and South Korea.

Our experience with Steve after the Design Summit continued to impress us. Steve was attentive to our needs and he often went the extra mile.
— Rev. Paul McCart, Pastor